Our Services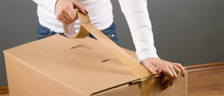 We work according to the wish of our customers.
Our expert thoroughly analyzes your consignment requirements and comes out with the best plan that suits you.
Distance or Size is not a constraint for us. We acquire a well-maintained fleet of varied size of vehicles like, Normal Six wheels Trucks, 10 wheels Trucks, Open Trucks, Normal Tailors, Volvos, Auto Trolleys and LMV's.
About us

Over 15 years N R Local Transport has provided a vital link for Indian businesses requiring transportation of consignments within South India. Our company was established in 1995 and has ever since been a leading logistics and transport service provider. We have built a reputation of reliability in transportation of goods and parcels locally and nationally due to our professional approach, dedicated team of professionals, competitive and affordable pricing. With the quality of service rendered by us right from the inception we have become the most preferred transporters in Hyderabad.
Our quality service has made us one of the most preferred logistic company in Hyderabad. With a dedicated team of always ready to help office staff, trained & experienced moving team, self-owned warehouses and fleet of vehicles we always deliver the best to our clients. We are having our own fleet of trucks, LMV's and auto trolleys and also at our disposal vehicles of all types through associate transport companies so as to cater to the requirements of our clients.
We are committed to providing safe, dependable, fast and secure transportation service to our all customers.
Packing & Moving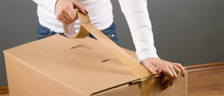 The NR Local Transport companies listed here uses best quality packing materials to pack your goods in such a way that all goods remain in safe condition during transit & moving services assure the safe delivery of your goods at your destination.
Home Packing:
Home Packing Services are meant to pack your household belongings including bedroom items-clothes, linen, mattress, lampshades etc,